 
Larkspur Custom Pack 6 Bunches
Length: 70cm / 10 stems per bunch / Choice of colors. Please enter your color choices below...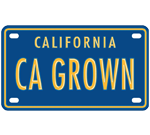 Product customization
Don't forget to save your customization to be able to add to cart

We ship via Fedex overnight, Prime Trucking (Only available in OKC, DALLAS and TULSA) and Southwest Airlines Air Cargo.

Please notify us within 48 hours of receipt of product of any quality issues. Photo documentation required. Please click on the contact link at the bottom of the page.
Available colors:  White, Dark Pink, Light Pink, Purple, Lavender, Light Blue.
No customer reviews for the moment.