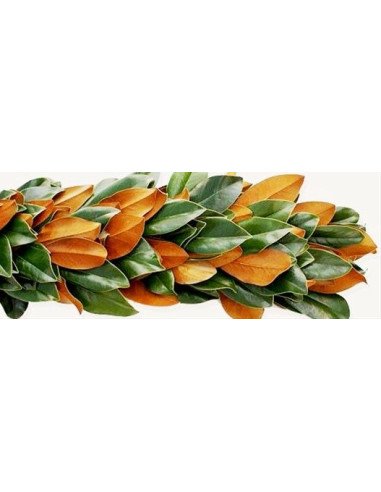  
Magnolia Garland
Magnolia base garland. You can add a 2nd variety. Priced determined by higher cost green.
Price shown is per TEN FOOT SECTION
$15.00 charge for lengths under 25 feet--may be billed separately.
Order at least 3 days prior to shipping.
This product incurs a $25.00 box charge. 
Security policy
We accept all major credit cards and other forms of payment. Your purchase is protected.
Delivery policy
We deliver via FedEx Tuesday - Friday. Air Cargo and Truck Lines.
Return policy
Please notify us within 24 hours of receipt of product of any issues. Photos required.
ccfg / camflor / quality / fern trust
Specific References
UPC

860007875601
16 other products in the same category: