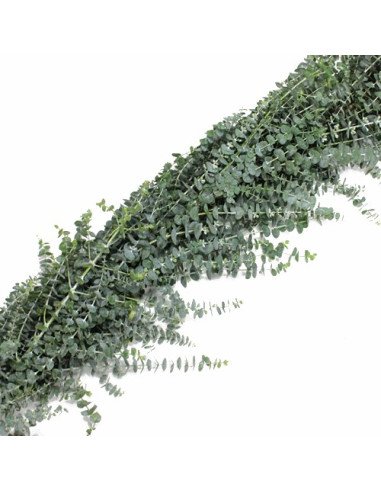  
Baby Blue Eucalyptus Garland PRICE PER FOOT
Baby Blue Euc base garland. You can add a 2nd variety. Priced determined by higher cost green.
Price shown is per foot.
Any length available in one foot sections.
$15.00 charge for lengths under 25 feet--may be billed separately.
Order at least 2 days prior to shipping.

We ship via Fedex overnight, Prime Trucking (Only available in OKC, DALLAS and TULSA) and Southwest Airlines Air Cargo.

Please notify us within 48 hours of receipt of product of any quality issues. Photo documentation required. Please click on the contact link at the bottom of the page.
No customer reviews for the moment.