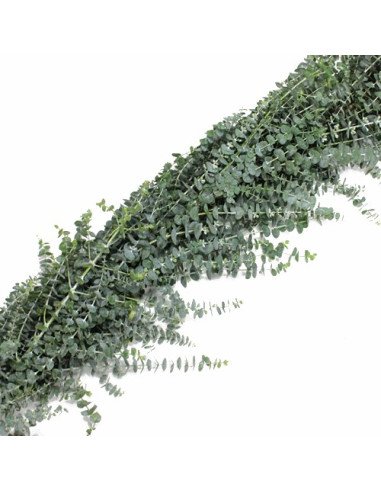  
Baby Blue Eucalyptus Garland
Baby Blue Euc base garland. You can add a 2nd variety. Priced determined by higher cost green.
Price shown is per foot.
Any length available in one foot sections.
$15.00 charge for lengths under 25 feet--may be billed separately.
Order at least 2 days prior to shipping.
Security policy
We accept all major credit cards and other forms of payment. Your purchase is protected.
Delivery policy
We deliver via FedEx Tuesday - Friday. Air Cargo and Truck Lines.
Return policy
Please notify us within 24 hours of receipt of product of any issues. Photos required.
Specific References
UPC

860007875601
16 other products in the same category: